Radxa Single Board Computer
Radxa SBCs are complete computers built on a single circuit board, featuring a microprocessor, memory, input/output (I/O), and other functions required for a computer. Compact and powerful, Radxa SBCs can be used to control your smart home, function as a game machine, or for endless DIY projects. Everything about Radxa SBCs is open, and how you use them is entirely up to you. With the flexibility to modify software and connect a variety of peripherals, Radxa SBCs are the ultimate all-in-one solution for any application requiring a complete computer.
Experience the Power of a Complete Computer

Our single-board computers offer all the features you would expect from a traditional PC, including a variety of interfaces such as 4K display output, wireless LAN connectivity, Bluetooth, and USB, as well as powerful processing power and memory in a compact design. With a wide range of sizes and configurations available, Radxa SBCs are the ultimate all-in-one solution for any application requiring a complete computer.

Unleash Your Creativity with Radxa

Our single-board computers provide open-source software and comprehensive hardware documentation, empowering users to modify and customize software to their liking. With GPIOs available to connect a variety of sensors and peripherals, you can bring your creative ideas to life and explore endless possibilities with Radxa. Whether you're a hobbyist, educator, or engineer, Radxa SBCs provide the flexibility and power you need to create as you wish.

Revolutionize your computing while saving energy and the planet

Our SBCs offer powerful computing while consuming much less energy than traditional PCs. By choosing Radxa, you can revolutionize your computing and reduce your carbon footprint at the same time. With a compact design and rich interfaces, Radxa SBCs are the ultimate all-in-one solution for any space-constrained or high-performance application.
Discover the Perfect Fit for Your Needs
To meet different needs, Radxa has launched a series of product models that guarantee excellent compatibility and optimal performance. We are dedicated to providing manufacturers, IoT enthusiasts, engineers, and tech geeks with a free, powerful, and reliable platform. Whether you need a high-performance SBC for a specific application, or a flexible and customizable platform for your DIY project, Radxa has the perfect solution for you.
ROCK 3C

High-Performance, Low-Cost, RK3566 Inside!

ROCK 5B

8K Single Board Computer with Quad Display

ROCK 5A

8K Quality in the Palm of Your Hand!
Open-Source Design and Documentation
Our Radxa SBC products offer open-source software and hardware design documentation, as well as mechanical design materials, empowering you to take full control of your computing experience. With Radxa, you have the freedom to learn, research, and customize your favorite operating system, hardware peripherals, and cases, unleashing your creativity and bringing your unique ideas to life. Join the open-source revolution with Radxa SBCs.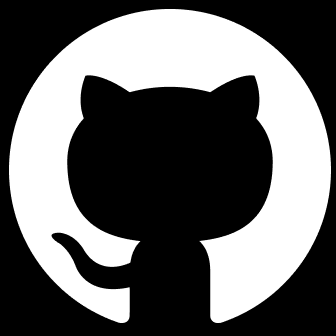 Github
Documentation
Radxa is hosted on Github, where you can access our open source code and documentations. You can also contribute to other Radxa users by submitting your code!
Learn more
News
Official Announcement
Radxa official website upgrade

2023-03-24

We are pleased to share with you the new Radxa website. It is much cleaner and more informative than wiki.radxa.com.

ROCK 3C officially announced

2023-03-16

a low power single board computer up to 4K

Cool Case for ROCK 5B

2023-03-15

Radxa user leipopo designed a cool case for ROCK 5B v1.4.